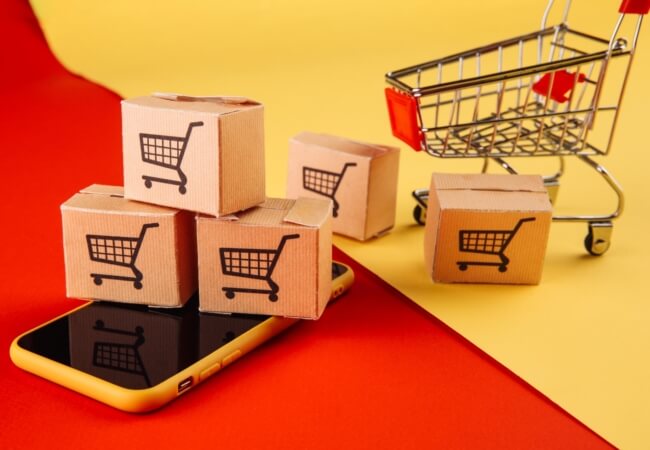 E-commerce & Growth Marketing Playbook: A to Z of E-commerce
Date: 7-8 March 2024
Time: 9am – 5pm (Local time)
Location: Singapore, In-person
15 years ago, it would have been quite a hassle to purchase a tee-shirt. Fast forward to 2024, almost everyone is buying tee-shirts (and pretty much everything) via e-commerce platforms.
This 2-day masterclass on E-commerce & Growth Marketing Playbook: A to Z of E-commerce is tailored for mid-senior level marketing executives who want to master the e-commerce business by understanding concepts and frameworks utilised in shaping some of the biggest e-commerce businesses.
Key learning outcomes:
Understanding the e-commerce conversion funnel.
Identifying the e-commerce marketing channel mix.
Develop an experiment-driven mindset and process.
Exploring the importance of performance vs brand in e-commerce and how they work together.
Setting the right objectives and success metrics for your e-commerce campaigns.
Understanding e-commerce tools and systems.
Mastering various growth loops.
Mid-senior level marketing executives who want to master the e-commerce business by understanding e-commerce concepts and frameworks, including the following functions:
Head of Marketing
Marketing Team Leaders
Digital Marketing
Social Media
Brand Marketing
Performance Marketing
CRM
Content Marketing
E-commerce / Marketplace
David Lim
Marketing Consultant
Avante Strategies
Armed with more than 15 years of regional marketing experience spanning various verticals, David is a cross-disciplinary senior marketer; with expertise in brand and content strategy, digital and performance marketing, communications, as well as CRM and loyalty marketing. He has created multiple award-winning and results-driven campaigns, that achieve business objectives across the entire conversion funnel. 
David has also built and led successful teams with his unique combination of strategic thinking, business acumen and leadership skills. David was formerly the Managing Director of HappyFresh Thailand, while he concurrently headed the Group Marketing function for HappyFresh in Indonesia, Thailand and Malaysia. Prior to that, David led performance marketing and CRM in Scoot, retention marketing in Singtel and digital marketing in Starcom Mediavest, where he worked with brands such as Heineken, Samsung, MSIG Insurance and many more. 
Apart from being a marketing practitioner, David often conducts marketing masterclasses and workshops for senior executives and leaders, including functional teams across the APAC region.
Key sessions covered:
Uncover the key traits of the e-commerce conversion funnel
Identify e-commerce ROIs and vanity metrics
Learn how to set up and execute an e-commerce experiment framework
User acquisition and its importance in the entire conversion funnel
Retention and loyalty: How to measure and maintain them
Performance vs brand in e-commerce: How they support each other
Successful performance and brand campaigns
E-commerce P&L: Growth vs profitability
Working and understanding other departments in an e-commerce organisation
Hands-on exercises:
Mapping your existing e-commerce conversion funnel and experiment framework
Charting UA and retention measurement
Designing a growth loop for your company
Discuss and present how e-commerce giants can be successful
Singapore, In-person
7-8 March 2024, 9am – 5pm (Local time)
Early Bird till 8th of December 2023
*For payment made by 31 December 2023, 8% GST applies for Singapore-based companies and individuals. Any payment made from 1 January 2024, 9% GST applies for Singapore-based companies and individuals.
**Group discounts applicable.
All bookings are final.
Should you be unable to attend, a substitute delegate is welcome at no extra charge.
MI Masterclass Series cannot provide any refunds for cancellations.
MI Masterclass Series reserves the rights to alter the programme without notice, including the substitution, amendment or cancellation of trainers and/or topics.
MI Masterclass Series is not responsible for any loss or damage as a result of a substitution, alteration, postponement or cancellation of the event.