If you would like to experience this masterclass in our exclusive Physical or Hybrid format,
please get in touch with us at production@marketing-interactive.com
Expanding Your Customer Base to Millennials and Gen Zs
Essential steps to engage, win over and build trust using content
USD 800 (Early Bird – Register by 23 May 2022)
USD 1100 (Standard – Starts from 24 May 2022)
Choose from our available dates:
23-24 June 2022
9am to 3pm (GMT+8)
Course Introduction
Expanding Your Customer Base to Millennials and Gen Zs
Essential steps to engage, win over and build trust using content
In today's digital first world, content is the fastest and quickest way to develop reputation, trust and influence. We know that consumers will engage with multiple pieces of content in multiple channels before reaching out. However, for content to be successful it needs to be planned, targeted and aligned with the audience. This is especially true to the fastest growing population of Millennials. They have become an audience that marketers and businesses could not afford to ignore.
This Masterclass will share with you how to fast track developing trust, reputation and influence with proven content strategies to win over this population group. Through case studies, discussions and capstone projects, you will expect an action packed 2 days with our expert trainer who will examine, critique and validate your actual content plan.
Virtual Masterclass Format
5 hours of intensive LIVE masterclass session each day
Training slides, handouts and materials
Testimonials
What Clients Are Saying
After attending the training, I had the knowledge I needed to manage my own advertising campaign. Kylie shows a genuine interest in helping you learn and understand and is focused on helping you get the results you seek. I found her to be generous in her support and a really good person work with. I wholeheartedly recommend her to anyone seeking to improve their skills in online advertising.
Kylie gave us practical and actionable steps to build each of our digital profiles, integrate social media into the business and collaborate as a team. It was fun, interactive, clear and practical. I look forward to working with Kylie to further up skill the team.
Informative; spot on; the most down to earth and a genuinely caring expert in her field - that's what comes to mind when I reflect about a training sessions Kylie ran for my clients about the power of digital connections, in particular LinkedIn. Kylie doesn't just have a wealth of knowledge about the platform but also understands how to make it work for various users – from recruiters to candidates, from business owners to leaders. I can't recommend Kylie highly enough for all thinks LinkedIn training, optimisation and coaching as with her expertise, she gets amazing results for her clients.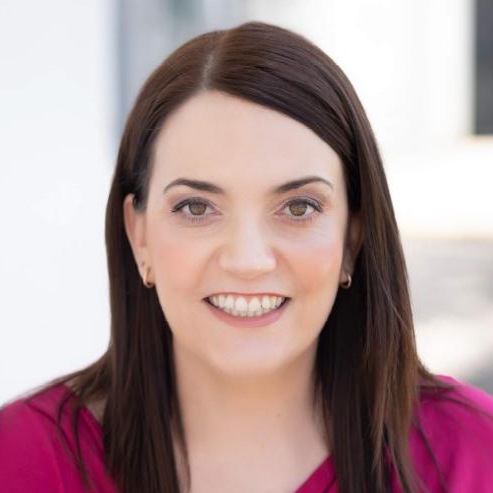 The Trainer
Kylie Chown
Founder
Kylie Chown Consulting
Kylie is the current #2 LinkedIn expert in Asia Pacific, in 2021 was awarded Best Use of LinkedIn from the Social Media Marketing Institute, and Mentor of the Year -Marketing/Public Relations/Social Media -Silver in the Stevie Awards. She is Australia's first Certified Social Media Crisis Advisor. On the training front, Kylie is a seasoned course developer, trainer and facilitator to marketing practitioners and undergraduates in both live and online learning modes. She has spoken at conferences organised by the Institute of Public Accounts Sydney, Social Media Institute and EVOLVE Brisbane.
More About The Trainer
Kylie, a Certified Social Branding Analyst by Reach in the USA, is the founder of My Digital Brand, helping professionals, businesses and corporates create a world-class digital brand. Having worked with thousands of businesses and professionals in Australia, Asia, NZ and the USA, she has found that while people are great at what they do, they often don't have a strategy or struggle with sharing this confidently online. She also co-authored the book, CONNECT: Leverage Your LinkedIn Profile for Business Growth and Lead Generation.
MAgenda
Course Agenda
Understand your customers (profiling of Millennials and Gen Zs in Asia)
Choosing the right content strategies
Define and refine the customer journey (fast track to build trust)
Capstone Project: creating the right content for different social media and platforms for Millennials and Gen Zs
Hyper-personalisation, digitisation and localisation referencing the latest social and digital trends in Asia)
Social listening for insights and how to maintain alignment to brand purpose/brand promise
Reporting and measurement for improvement
Capstone Project: creating the right content plan and calendar to support the customer journey (to appeal to Millennials and Gen Zs)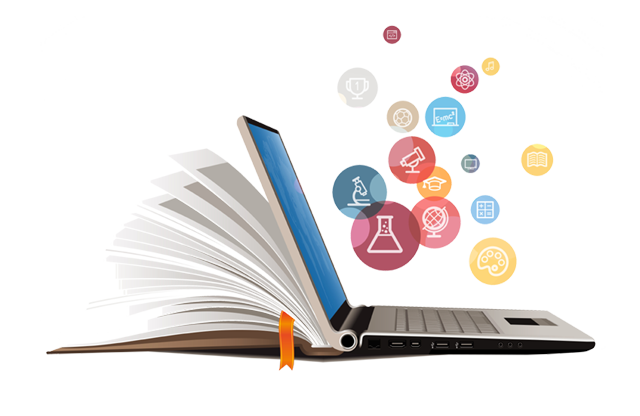 Key Takeaways
How You Can Benefit!
Get to know your customers: Millennials and Gen Zs in Asia

Apply different content strategies

Define the customer journey and how content can help connect and engage your Millennials and Gen Zs

Develop a content plan that supports the customer journey

Able to apply hyper-personalisation and localisation in your content creation to build trust and loyalty among Millennials and Gen Zs

Create a content calendar that includes various content media and format types

How to leverage social listening to get the right insights to drive meaning actions in improving your content plan and maintaining alignment to your brand purpose and brand promise

Improve on implementing your content plan and then report and assess to increase content success
Early Bird
Register by 23 May 2022
Standard Rate
24 May 2022 Onwards
*7% GST applies to Singapore based companies and individuals
**Group discounts applicable
***HRD Corp (formerly known as HRDF) claimable under SBL scheme
Who Should Attend
Marketing managers/executives
Brand managers/executives
Digital marketing managers/executives
PR managers/executives
Marcomm managers/executives
Social media managers/executives
Community managers/executives
Content creators, bloggers and influencers
Business owners
Anyone interested in building/re-building their brand's digital presence