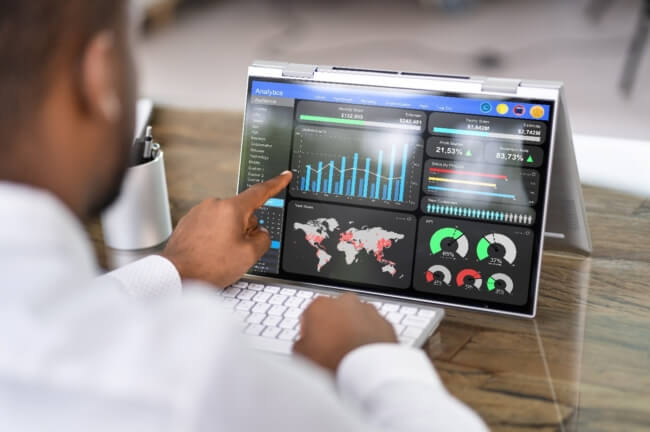 Advanced Data Analytics for Marketers
Date: 21 – 22 March 2024
Time: 9am – 5pm
Location: Hong Kong, In-person
Businesses that focus on data-driven marketing can connect with their consumers better than ever as they have a better understanding on the importance of integrating their marketing, sales, and data operations. Furthermore, in the era of digital transformation, data has become a crucial element in making informed marketing decisions.
This 2-day masterclass on Advanced Data Analytics for Marketers is specifically designed for senior marketers who are keen to leverage the power of marketing and customer data to drive marketing success. This masterclass aims to equip marketers with the necessary skills to navigate the data-driven marketing landscape effectively.
By the end of the masterclass, participants will have gained an understanding of data analytics in marketing and will be equipped with practical skills to apply this knowledge in their work. They will be better prepared to navigate the data-driven marketing landscape and drive marketing success in their organisations.
Key learning outcomes:
Interpret key metrics: By the end of the course, participants will be able to identify and interpret key metrics that drive marketing success, enabling them to make data-informed marketing decisions.
Develop a marketing scorecard: Participants will gain the skills to develop a full-funnel marketing scorecard. This will allow them to track and optimise every stage of the customer journey, identifying gaps and actions for continual optimisation.
Using Google Analytics 4 for data-driven decision-making: Participants will become proficient in using Google Analytics 4 and exploration reports to draw insights from that aid in data-driven business and marketing decisions.
Utilise dashboarding tools: Participants will be able to use tools like LookerStudio to create insightful dashboards and reports, enhancing their ability to visualise and interpret data.
Implement various techniques to create audience segments: By the end of the masterclass, participants will be able to apply segmentation techniques to create appropriate audience segments for lifecycle marketing automation, enabling them to target their marketing efforts more effectively.
Mid to senior level professionals who are responsible for analysing marketing data gathered and utilise the insights for strategic business decision-making, including:
 Chief Marketing Officer
Chief Data Officer
Data Analytics
Marketing Analytics
Performance Marketing
Growth Marketing
Campaign Optimisation
SEO
PPC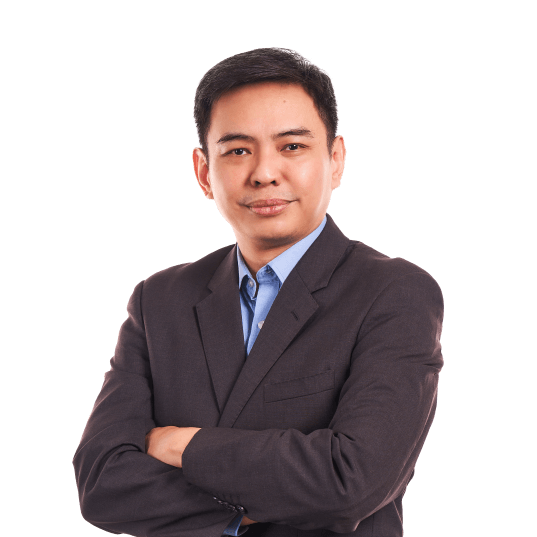 Kelvin Koo 
Digital Marketing Consultant
Kelvin is a seasoned agency leader, digital marketing consultant, and educator with over 20 years of expertise in crafting and executing effective data-driven digital strategies for a diverse range of brands. 
His contributions have garnered numerous digital effectiveness awards for clients such as Scoot, Audi, Qantas, Deliveroo, Klook, Canon, Wine Connection, and Doctor Anywhere, including accolades for data-driven and performance marketing excellence. 
Committed to sharing his knowledge in the digital marketing domain, Kelvin is a hands-on practitioner who brings a wealth of real-client experiences to his training sessions. His teaching approach ensures learners acquire a balanced mix of theoretical knowledge and practical insights.
Key sessions covered:
Examine how key marketing metrics drive data-informed decisions
Create a full-funnel marketing scorecard with A-A-A-R Consumer Journey Framework
Interpret reports for data-driven decision-making with Google Analytics 4
Discover dashboarding tools – LookerStudio and Supermetrics – for data visualisation
Uncover how to use data techniques to create audience segmentation
Hands-on exercises:
Creating a marketing scorecard: Participants will create a full-funnel marketing scorecard with KPIs and actionable metrics.
Using Google Analytics 4: Participants will learn how to use GA4 to do channel and advertising analysis and exploration reports for advanced data analysis.
Creating dashboards and reports: Participants will use LookerStudio to create dashboards and reports.
Creating audience segments: Participants will use various segmentation models to create audience segments for lifecycle marketing automation.
Hong Kong, In-person
21 – 22 March 2024, 9am – 5pm
Early Bird till 30th of November2023
*Group discounts applicable.
All bookings are final.
Should you be unable to attend, a substitute delegate is welcome at no extra charge.
MI Masterclass Series cannot provide any refunds for cancellations.
MI Masterclass Series reserves the rights to alter the programme without notice, including the substitution, amendment or cancellation of trainers and/or topics.
MI Masterclass Series is not responsible for any loss or damage as a result of a substitution, alteration, postponement or cancellation of the event.