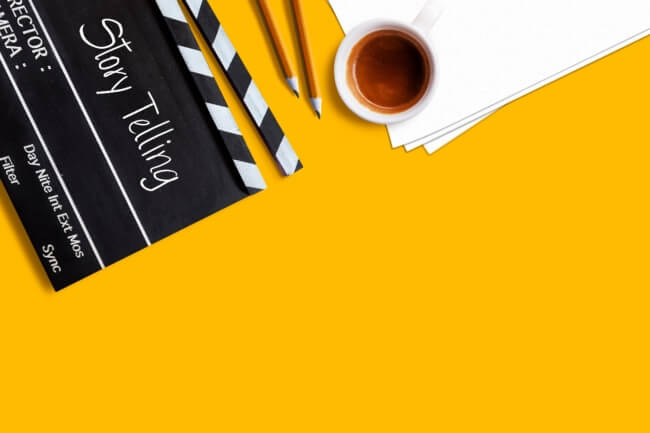 Brand Storytelling
Date: 22 – 23 January 2024
Time: 9am – 5pm
Location: Singapore, In-person
What remains at the heart of connecting with consumers? Telling good and authentic stories.  
The power of storytelling remains key in fostering strong engagement with your consumers. It is an undefeatable marketing tool for brands to communicate important brand messages to drive conversions.  
However, it is simpler said than done. With the highly saturated content space, marketers are finding it a struggle to get their brand voice heard. Moreover, with increasingly critical consumers on social, political, economic and environmental issues, brands need to navigate this terrain more carefully while trying to stay true to their brand values.  
It's an evergreen problem, but with new solutions.  
This 2-day masterclass on Brand Storytelling will deep dive on how to create marketing success with a strategic focus on developing a brand narrative that not only meet sales, marketing and overall business objective, but also wins the hearts and minds of consumers.
Key learning outcomes:
Examine how the human mind is far more receptive to narratives than pure facts alone.
Identify how to turn organisations into brands by building human personas with n\rand personality archetypes.
Learn how to identify tension points, and the journey to dissipating the tension.
Uncover how to identify appropriate story or plot archetypes for the brand.
Explore how to interpret personality archetypes such as personality, tone and manner.
Identifying channels at hand, and emerging and potential ones and create a communications value proposition.
Mid-level marketing strategists who are responsible for developing engaging brand narratives that converts, including the following functions:
Brand
Content
Engagement
Digital Marketing
Social Media
Communications
Public Relations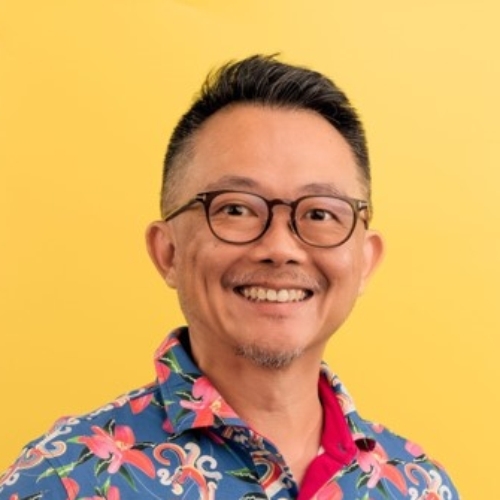 Benjamin "Mr Miyagi" Lee
Brand Storyteller
One of the "founding fathers" of the Singapore social media scene, but a self-declared 'platform agnostic', Benjamin has spent the past two decades creating content across all media, from theatre to television and social media content.
Benjamin has a deep understanding of channels available to brands in their communications needs, and has helped brands in every sector ranging from public and government organizations, to FMCG, automotive, travel and hospitality, and healthcare.
He has also served as Creative Director at local agency Protocol, as well as Head of Content Strategy at DDB Worldwide.
Some of the clients he has worked with includes Ministry of Culture, Community and Youth (MCCY), National Youth Council (NYC), National Environment Agency (NEA), Prime Minister's Office (PMO), DBS, Thomson Medical, Langham, StarHub, Manulife, Mandai Wildlife Reserve, Gardens by the Bay, Milo, Toast Box and more.
A practical session encompassing user friendly frameworks and tips that any aspiring or seasoned marketer can use.
Marketing & Recruitment Director
ESSEC
The Masterclass was interactive and stimulating in brand building and storytelling.
Marketing Executive
Jewel Changi Airport
A great workshop that is beneficial for marketers.
Marketing Communications Manager
Eaton
Key sessions covered:
Learn how we instinctively create insights from facts, and information from data
Uncover different brand archetypes and identify which is most suitable for your brand
Interpret personality archetypes through personality, tone and manner
Examine the channels of brand storytelling – web, socials, customer service/support
Break down the communications value proposition – tone and manner on each channel
Hands-on exercises:
Match your organisation's brand values with a personality archetype
Identifying story archetypes for different brands: Teams will be given different brands/organisations, and match archetypes to them.
Case brief: Teams will create an awareness campaign based on information given, which includes facts and visuals.
Case brief: Teams will create a communications value proposition for each of the social media channels allocated.
Singapore, In-person
22 – 23 January 2024, 9am – 5pm
Early Bird till 30th of November 2023
*For payment made by 31 December 2023, 8% GST applies for Singapore-based companies and individuals. Any payment made from 1 January 2024, 9% GST applies for Singapore-based companies and individuals.
**Group discounts applicable.
All bookings are final.
Should you be unable to attend, a substitute delegate is welcome at no extra charge.
MI Masterclass Series cannot provide any refunds for cancellations.
MI Masterclass Series reserves the rights to alter the programme without notice, including the substitution, amendment or cancellation of trainers and/or topics.
MI Masterclass Series is not responsible for any loss or damage as a result of a substitution, alteration, postponement or cancellation of the event.