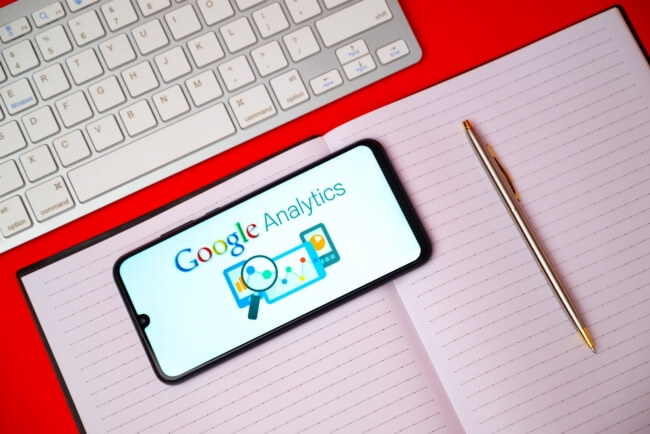 Google Analytics 4 for Beginners
Date: 4 March 2024
Time: 9am – 2pm GMT+8
Location: Virtual
The sunset of Universal Analytics is here and marketers are rushing to get their Google Analytics 4 setup done timely and fast. Time is of the essence.
This 1-day masterclass gets you started with Google Analytics 4 quickly and easily. Learn how to set up Google Analytics 4 and how to navigate the new interface as well as everything you need to know about GA4 metrics, dimensions, and the reports that matter.
This Google Analytics 4 for Beginners masterclass will enable you to start using Google Analytics 4 to find the data you need to make marketing reports and informed decisions with ease.
Key learning outcomes:
Learn how to set up Google Analytics 4.
Learn how to configure Google Analytics 4.
Gain hands-on experience with the new GA4 interface.
Understand GA4 metrics and dimensions.
Learn how to setup events and conversions.
Learn how to set up and use UTM tags.
Learn how to work with GA4 reports.
Learn how to make marketing decisions using GA4's data.
Junior to mid-level marketing executives who are responsible for setting up GA4, including the following functions:
Digital Marketing
Marketing Analytics
SEO
PPC
Media
Pre-requisites: Basic understanding of digital marketing.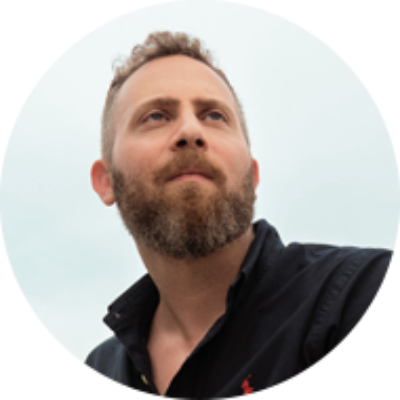 Sotirios Seridis
Digital Marketing Trainer & Instructor
Sotirios is a digital marketing instructor and performance marketing marketer with a solid track record across all digital specialties: PPC, SEO, Media Planning and Marketing Analytics.
He worked for 3 of the world's leading media agencies under WPP, Omnicom and HAVAS in London, Dubai, and Singapore. He has also contracted with Facebook and consulted numerous companies as a freelancer before starting his own digital marketing company in Singapore.
Along the way he managed countless digital campaigns and built 2 digital performance departments from the ground-up, working with a diverse portfolio of local and multi-national companies – including some of the world's biggest advertisers such as Unilever, Volkswagen, Sony Mobile, Pizza Hut and Etihad Airways.
One of the best trainers and training sessions I've attended he's not only a great presenter but had great examples and real life practical and client-side experiences. I would love to attend his sessions again.
Digital Marketing Director
Bank of Singapore
Great for beginners.
Senior Manager
National Heritage Board (NHB)
Very easy to understand, instructor is very patient in answering questions from the floor.
Assistant Manager, Marketing
Mega Scoop
An opportunity for learners to engage in GA4 under the guidance of industry leaders.
Social Media Manager
United Overseas Bank (UOB)
The trainer is very experienced with practical solutions provided.
Senior Manager
Building & Construction Authority (BCA)
This masterclass is a comprehensive and practical guidance for those seeking to enhance their utilisation of GA4.
Senior Executive
Tokio Marine Asia
Starter's kit to Google Analytics 4.
Assistant Manager, Strategic Communications & Digital
National Heritage Board (NHB)
Key sessions covered:
Learn how to setup, configure and navigate GA4
Discover when, where and how to use UTM tags
Examine how to set up events and conversions and how to communicate with your web developers.
Uncover how to create custom GA4 reports quickly and easily
Explore how to create useful GA4 reports for your business and marketing activities via Looker Studio
Hands-on exercises:
Scavenger Hunt – Answer a series of marketing analytics questions using GA4. This exercise will allow participants to get hands-on experience with GA4's interface, understand GA4's reporting structure, and learn how to use filters and comparisons.
UTM tags – In this exercise, the participants will have to work on a UTM tags plan for an example marketing campaign. The exercise will allow participants to understand how to set up and use UTM tags.
GA4 reporting – In this exercise, the participants will have to work on Looker Studio to create a monthly marketing report. The exercise will allow participants to learn how to create GA4 reports quickly and easily.
Virtual
4 March 2024, 9am – 2pm
Early Bird till 30th of November 2023
*For payment made by 31 December 2023, 8% GST applies for Singapore-based companies and individuals. Any payment made from 1 January 2024, 9% GST applies for Singapore-based companies and individuals.
**Group discounts applicable.
***The mode of delivery for this virtual class is Zoom.
All bookings are final.
Should you be unable to attend, a substitute delegate is welcome at no extra charge.
MI Masterclass Series cannot provide any refunds for cancellations.
MI Masterclass Series reserves the rights to alter the programme without notice, including the substitution, amendment or cancellation of trainers and/or topics.
MI Masterclass Series is not responsible for any loss or damage as a result of a substitution, alteration, postponement or cancellation of the event.