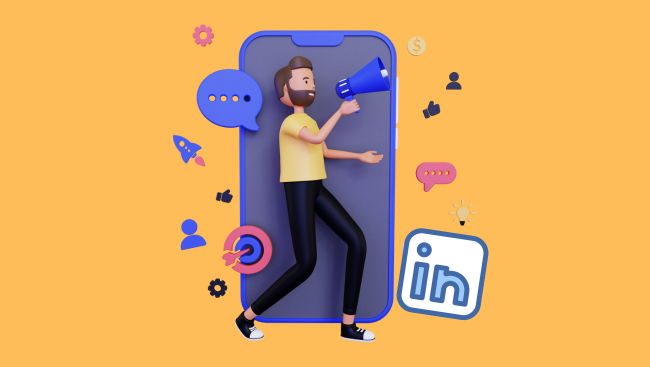 LinkedIn Marketing: Growing your Audience & Business
Date: 9 November 2023, Thursday
Time: 9am – 1pm GMT+8
Location: Virtual
Are your target audience on LinkedIn? Are you struggling to reach out to them effectively? With over 774 million users globally, LinkedIn ranks as one of the top social networks today. If your business is not utilising LinkedIn to its fullest potential to build network, improve brand awareness, drive conversions and increase overall revenue, you need to rethink your social media content strategy.
This 1-day masterclass on LinkedIn Marketing: Growing your Audience & Business will unlock the power of LinkedIn to accelerate your business to greater heights.
Key learning outcomes:
Understand the LinkedIn algorithm inside out
Understand the difference between personal branding and marketing via LinkedIn pages
Learn how to create an impactful LinkedIn content calendar
Learn how to use LinkedIn for Lead Generation and Community Building
Understand the pros and cons of LinkedIn Advertising
Walkthrough LinkedIn Campaign setup and targeting options
Learn how to optimise LinkedIn advertising campaigns
Mid-level marketing executives who are responsible for driving content and conversions on LinkedIn, including the following functions:
Digital Marketing
Marketing Analytics
Content Marketing
C-level Executives
There is no pre-requisites for this masterclass.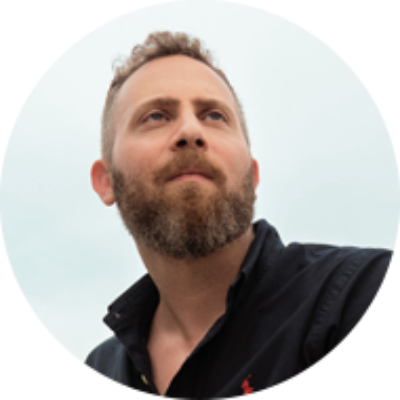 Sotirios Seridis
Digital Marketing Trainer & Instructor
Sotirios is a digital marketing instructor and performance marketing marketer with a solid track record across all digital specialties: PPC, SEO, Media Planning and Marketing Analytics.
He worked for 3 of the world's leading media agencies under WPP, Omnicom and HAVAS in London, Dubai, and Singapore. He has also contracted with Facebook and consulted numerous companies as a freelancer before starting his own digital marketing company in Singapore.
Along the way he managed countless digital campaigns and built 2 digital performance departments from the ground-up, working with a diverse portfolio of local and multi-national companies – including some of the world's biggest advertisers such as Unilever, Volkswagen, Sony Mobile, Pizza Hut and Etihad Airways.
9 November 2023, Thursday
PART 1
Understand the LinkedIn algorithm
Make the most out of LinkedIn's organic features
LinkedIn cold vs warm outreach explained
LinkedIn cold outreach best practices
Personal branding vs LinkedIn pages
LinkedIn content and copywriting best practices
Exercise via Breakout Rooms
Create a week's worth of LinkedIn content

Participants will have to develop x5 LinkedIn posts for a scenario of choice. The exercise will enable the participants to get hands-on experience in developing LinkedIn content and make use of the best practices taught in the class.
*There will be a short break in between the session.
PART 2
LinkedIn advertising objectives and tracking setup

LinkedIn advertising campaign types explained

LinkedIn targeting options and campaign budgeting explained

LinkedIn campaign setup best practices

LinkedIn reporting and campaign optimisation best practices
Exercise via Breakout Rooms
Set up a LinkedIn advertising campaign for a scenario of choice

Participants will have to use LinkedIn's Campaign Manager to setup a campaign for a scenario of choice. The exercise will enable the participants to gain hands-on practice in planning, budgeting, and targeting for LinkedIn campaigns.
*There will be a short break in between the session.
Virtual
9 November 2023, Thursday, 9am – 1pm GMT+8

SPECIAL OFFER
*FOR FIRST 10 TICKETS ONLY*
*8% GST applies to Singapore based companies and individuals.
**Group discounts applicable.
***The mode of delivery for this virtual class is Zoom.
All bookings are final.
Should you be unable to attend, a substitute delegate is welcome at no extra charge.
MI Masterclass Series cannot provide any refunds for cancellations.
MI Masterclass Series reserves the rights to alter the programme without notice, including the substitution, amendment or cancellation of trainers and/or topics.
MI Masterclass Series is not responsible for any loss or damage as a result of a substitution, alteration, postponement or cancellation of the event.