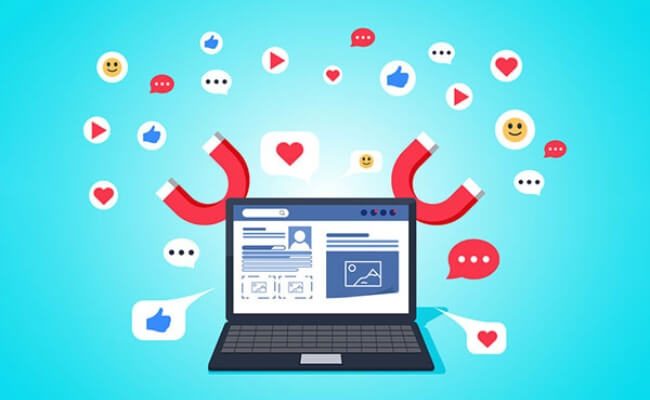 Maximising Your Social Media Impact
Date: 18 – 19 October 2023
Time: 9am – 5pm
Location: Virtual
People all over the world use social media to share information, consume information and content, as well as make connections. Social media helps you build trust, and authority and also shows your brand personality. Social media marketing has evolved from just ads and writing posts. It is now an ecosystem, where there is a need to have comprehensive content, engagement, and, most importantly, evaluation strategies.
Evaluation is not just clicks, likes, and shares. Marketers need to understand signs and metrics that tell a story which enables brands to understand what is needed to convert customers.
This 2-day masterclass will deep dive into the content strategy (what to post), define success metrics (what to track), identify the tools and platforms (how to track), and evaluate the insights gathered.
Key learning outcomes:
Examine how an effective strategy is built in the various social media channels.

Learn how to define business goals and metrics in social measurement to align with targets.

Discover how to map and strategise customer journeys and plot the right channel mix.

Learn how to attribute the right social channel in the user journey to amplify results.

Uncover how to track, monitor, analyse, and unify data across various tools and channels to relay one effective story.

Understand what other 3rd party tools are there for social measurement, and how to use them in your effective analysis driving towards marketing success.

Discover social listening, its concept, methodology, significance, and how to integrate campaigns to follow the audience's pulse and catch them effective.
Mid-level marketing professionals who are responsible for analysing and tracking the effectiveness of marketing campaigns on social media platforms, including the following functions:
Digital marketing
Social media marketing
Optimisation
Demand generation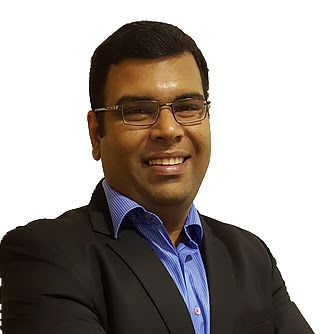 Soumik Chakraborty
Digital Marketing Specialist
Soumik is a veteran digital marketer of over 14 years. He has been featured on Straits Times and Channel NewsAsia. He has been speaking and facilitating countless key marketing events around the region. From the age of only search and banners to 2023, he has been lucky to have seen the evolution of digital through decades. He has been leading teams on the client side in fortune companies like Amex and more, SMEs, startups or leading teams as a senior in agencies like Ogilvy or Dentsu and is currently in his own consultancy.
He has trained over 6,000 participants in corporations and through partners alike. He is an active digital consultant and practitioner and that comes through the training he provides, with actual cases, live campaigns and more.
Some of the clients he worked in, run campaign or trained includes, Amex, Unilever, Mothercare, IBM, AWS, NTUC Insurance, Sony, L'Oreal, Autodesk, GE, AE Tv Network (History, Lifestyle, Crime & Investigation & more), Cycle & Carriage and more.
"The masterclass provided invaluable insights into navigating the complex digital landscape. Soumik, the instructor, effectively conveyed the strategies and techniques through informative case studies. What set this masterclass apart was Soumik's willingness to address real-world marketing challenges encountered in our work. I left the masterclass feeling equipped with actionable strategies and a deeper understanding of digital marketing, and would recommend this masterclass to any junior / mid-level marketing staff looking to gain a practical edge in the ever-evolving world of social media marketing."
Content Marketing Manager
IHH Healthcare
"This masterclass, and our trainer, Soumik, was very effective in educating on the different social media platforms and how to make the most out of it with data visualisation and evaluation."
Research Executive
HEPMIL Singapore
"Relevant and good pacing."
Assistant Head, Corporate Communications
A*STAR Research Entities
"Highly beneficial for anyone new to the topic, or even as a refresher for those with experience."
Research & Insights Lead
HEPMIL Singapore
Please contact
Cariza Ratin
Tel: +65 6692 9031 Ext 815
for more information.
Day 1 will be focussing on:
What is strategy
How to define success metrics
Introduction to the course

Understanding the social media ecosystem

Hands-on activities

Customer journey and where social media fits
PART 1: How different platforms (IG, FB, LinkedIn, TikTok) fit in the customer journey
Platform's significance in customer journey

How they fit, their needs and audience

Platform benefits

Learn how each platform helps us in defining our business goals.
PART 2: How different platforms (IG, FB, LinkedIn, TikTok) fit in the customer journey
Best practices for each platform

Communication strategy, engagement strategy and the plans that should be set based on goals
What to track
Micro and macro conversion tracking / set-up and customer journey for each platform
Custom URL, Custom tagging and how it helps will be explored
PART 3: How different platforms (IG, FB, LinkedIn, TikTok) fit in the customer journey
What does success look like in each of the platforms

How the different metrics we are targeting align with business goals and marketing goals for overall success
Day 2 would focus on tools and platforms that would be best suited for us to measure / collect the data and evaluate it, to ensure our campaign goals and business goals are met.
*Bonus sessions:
Works on visualisation of data and various models that makes it just perfect
Social listening that is gaining more and more importance in this day and age to understand your user sentiments and thoughts about your brand and product
Recap activity on Day 1 key learnings and takeaways
PART 1: Data collection / measurement and evaluation
Hands-on activities
Insights and measurement tools

Understanding insights and platform analytics

For each social platform (IG, FB, LinkedIn, TikTok), understand the analytics and dashboards in each of the platforms and how to connect them to our site

Dashboards and data platforms

How data is displayed
How data is collected
How data is evaluated
Learn how to navigate dashboards, track and monitor our metrics, custom tags, etc, and make sense of them.
Data tells us a story, and we will learn how to read it, all aligning with our business goals
PART 2: Data collection / measurement and evaluation
 Standardisation of data

Different social platforms have different insights and analytics tools. When aligning to marketing or business goals it's important to collect and connect data together to tell one unified story.
We will remove all confusions and help you unify data across various platforms.

Other third-party tools:

Various third-party tools that can help enhance and make your data collections more complete. Sometimes using those tools helps immensely, so we will introduce such tools aSocial Listening.
*BONUS session: Social listening
Social listening has become a must for every organisation. It is the process of identifying and assessing what is being said about a company, individual, product or brand on the internet. Conversations on the internet produce massive amounts of unstructured data. These are emotions, likes, dislikes and more, which can be structured and collected effectively is a gold mine for your marketing campaigns or strategy.
Social listening can let you know what drives an user's decision towards whether they will be your customer or not.
Hands-on activities
*BONUS session: Data visualisation
It explores the visualisation of data. If you are not able to tell the analysis story and communicate your effort, no one would understand the skills and effort you put in and final results are not what they should be.
So very often ignored, but visualisation is a very important aspect which every marketer, every analyst should do well.
Hands-on activites
CASE STUDIES TO BE COVERED
Quit Smoking Campaign by Indo/Thai Govt
How social media has helped reduce smoking in the respective countries
Coke
How social media is used to cement their status as a market leader by connecting emotionally with consumers
Dior
How LinkedIn is used to reach new audience effectively
Hublot
Swiss luxury watchmaker Hublot expands online presence with precision LinkedIn campaign
YSL
How Yves Saint Laurent Beauty build brand used TikTok to promote its Black Opium fragrance in the lead up to Valentine's Day
Samsung
Used TikTok in introducing a young Austrian audience to the new Samsung Galaxy S20 phone
McDonalds
How HK used IG Reels to boost app downloads and sales at a reduce cost of 15%
DBS
Used Facebook branded content ads and augmented reality in a campaign that raised awareness about how people can make more sustainable fashion choices, helping to increase ad recall by 4.8 points
Nestle Milo
Me and My Milo: How their successful campaign with social listening broke the bank with increased sales by 140% in a saturated market
Virtual
18 – 19 October 2023, 9am – 5pm
*8% GST applies to Singapore based companies and individuals.
**Group discounts applicable.
***The mode of delivery for this virtual class is Zoom.
All bookings are final.
Should you be unable to attend, a substitute delegate is welcome at no extra charge.
MI Masterclass Series cannot provide any refunds for cancellations.
MI Masterclass Series reserves the rights to alter the programme without notice, including the substitution, amendment or cancellation of trainers and/or topics.
MI Masterclass Series is not responsible for any loss or damage as a result of a substitution, alteration, postponement or cancellation of the event.